Sorenson's was started back in 1954, by my grandpa Tom Sorenson. He started with the retriever training then
he slowly started boarding dogs. We originally had a place five miles down
the road from here that he leased and then he bought this property in the 80's and we
moved over here and slowly expanded the handle of boarding dogs and training dogs and it's just
been a family run business ever since. My mom Donna is the owner of the kennel. I think what separates us from the competitors
would be one, the property that we have here. It's beautiful.
50 something acres. Also, another thing is, we strive on keeping
that family business atmosphere with our full-time employees. One of them has been here 25 plus years. A couple of them have been here for right around
20 years. So when people come out and bring their dog,
they know the face they're going to see every time. It's not someone different. Hi, my name is Bill and this is my daughter
Audrey and this is our dog, Jax. We got Jax about six months ago. We found Sorenson Kennels through an internet
search and it looked like that they were pretty reputable with Golden Retrievers and Labrador
Retrievers.
My wife was interested in getting a dog and
we decided to come out here and take a look, talked to the people, and made arrangements
to get a puppy when a puppy was available. Training wise, we obedience train all breeds. We board all breeds. We also do day camp if the dog just wants
to come for the day, day care. We breed Golden Retrievers and labs and then
we do hunt training as well. So, hunt training is for a person that wants
to take their dog and go duck hunting, dove hunting, pheasant hunting. They want that dog to be their companion out
in the field and then go retrieve the birds that they've shot and bring it back to them. So, I've been doing the hunt training for a little over two years full time now. And then my assistant, Trey, he's been here about a
year.
We have an open enrollment for both obedience
classes and our in-kennel obedience training. So that means they can call and bring their
dog in the next day, or whenever they want to. They can schedule it ahead of time or they
can bring it in the next day, or that day. As far as the obedience classes, we did a
really good program with them. They have a program where your dog stays at
the kennel for about two weeks and trains with all of the trainers and after that process
is done, it comes with I think it's three months of additional classes.
So, we come twice a week. I bring him on Wednesday. Jessica brings
him on Saturdays. The classes are usually a little less busy
during the week, a little bit busier on Saturday. They do teach the dog how to walk properly. How to sit. They do this command called "Place" where the dog will stay in his place and you can do whatever you need to do while the dog just stays in
that one area. The classes are really informative. You learn a lot more about what you should
be doing, rather than what the dog should be doing.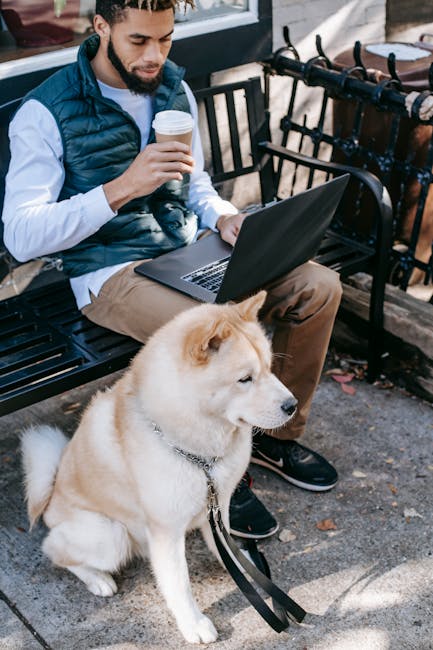 And, a lot of times it's the human that is causing
the problem and not the dog, so the trainers are great. Very good program. We're very happy with it. We have the owner come out after the first
week and we just show them what we've accomplished with the dog so far. Then after that second week, we spend an hour
with them going over everything. All the commands, having them work the dog
and we help them out. But, only spending an hour with them one-on-one
isn't enough. You know, you send them home and then the consistency goes down, the timing, the wrong commands, whatever it may be.
Then the training kind of goes out the window
eventually, a couple of years down the road. So, that's why we included the free classes,
to encourage people to come out after we've trained their dog and keep up with the training
because you'll end up with a much better product. We want the dog and the owner to be successful. Our trainers, you know after they, they'll
be in contact with that customer throughout that two weeks sending them pictures, answering
any questions they have.
Even after they send them home, after the
two weeks, they'll maintain contact with some of them for a long time. It's interesting because we have some family
members that have a Golden Retriever that is the same age approximately, their dog is still
not house trained. They still have problems with the dog, having
to chase it around the backyard to keep it from digging in things and getting into things.
And overall, it's more of a stressful experience
for them because they haven't taken the dog to classes. They haven't taken the dog to obedience classes
and these classes have just been terrific. Our dog is completely house trained and we
don't have any problems with that. Haven't had any problems with that for a long
time. He doesn't bite. He doesn't bark. He's just overall a very good dog. And I always say he's very good for us about
90% of the time. He's still a puppy so there are times when
he gets a little wild, but the classes make a tremendous difference.