'Aggression of my dog' is the program to figure out its cause and the way of education for the future. We hope that this video would be helpful for those who are suffering from same issue. We appreciate the owner of Guraki who shared the diagnostic process with us I had a chihuahua… died of a heart attack. on the spot? yes yes.. he ran into the cat who had to go through 2 big surgeries.. bit and shook it, twice if the attack was aimed at killing We would say that it's dangerous. It's a situation where he can't control himself <my dog's aggression> Bull terrier Gurak, the part 1 Hello. Hello, -Kang Hyung Wook, a dog trainer- Where did you come from? We are from Jeonju.
What's the name of the dog? it's Gurak. Because his face looks like a big toe when he was a baby (laughing) how many pet do you have with you? We have a Maltese, a Mini pin and Russian blue cat whose name is 'Cheoli' There were originally five pets before. There was a Chihuahua named "Bomi" It was the time when Bomi was over a year old, and Guraki attacked Bomi, and died of a heart attack. On the spot? Yes yes.. and the other one is that cat got a serious bite? it happened once at the beginning of this year. once in last month and there was no a sign of a strange accident it was the time when the cat was coming out of the room and jumped to the sofa He ran out suddenly bit and shook it.. twice.. Okay.Let me hold the lead. male owner, Please come to me.
Yes, I don't see any aggression at all to me was he all right to a person ? yeah.. not that much to a person 'not that much' means not quite 0% yes… baby puppies are… sorry, but I'll keep pouncing on your words because owners are the guardians to protect their dogs, so they have to protect their dogs. which means that they are trying to protect everything. Sometimes it is hard to be objective let's have a talk together with you. First of all, I basically observed this dog. yes, if the dog is a social, wherever they go, they will say 'wow! wow what's this?' but in his case, the tail is now rolled into a groin he is not smelling at all his ear is not towards owners, not even towards me,,, it's like he can't relax at all please make a big noise from there, Now that's what it's like.
He's already been highly responsive. which means, no matter which reason may be, he is just sensitive even though my owner is in front of me, even though my owner made a simple noise Did you see him surprised? right? And if you look at this, you don't seem comfort or some help to Guraki then when you are at home when he was completely normal, did he suddenly act like that to a cat? Or honestly, when you think objectively a little, there were the time of Threatening, Trying to threat There was always these kinds of behaviors. and did that happen that day? It's been happening all the time.
When some sound is heard, he is walking around the house to find the cat room first and he smelled like this and went back If he came out again, I think he starts to kind of put himself against other dogs Maltese gets angry. How? Maltese gets angry barking 'Wang' What about eating? I think he's staring at it with his side eyes. There's nothing growling about. or even though he doesn't growl, I think he will do this,,, It feels like this,,,, right? he didn't talk actually, but it was threatening.. though once we went to the dog's playground full of many dogs without lead one very big Retriever chased Guraki a lot so Guraki hid behind me and that was the first time when his aggression came out he was jumping to bite Retriever what happened next? Retriever went away.. oh, Guraki didn't chase it,, Yes, because I was holding his lead tightly quite many dogs try to bite other dogs to protect themselves they are saying like ' don't do it~' 'don't come here'~ when we look at the situation where aggresstion happened, It was a little unpredictable.
It was just daily routine,, it's enough for dogs to just push back to say No. for some Bull terriers, it is not enough to just bark 'wang!' they have to bark loud, come close, bite with their mouth they have to bite it and shake it up. then, they get relaxed and calm finally. regardless of the reason, when the dog feels joyful to have a bite in its mouth, then it keeps searching for it again and again but sometimes, when other dog gets aggressive, and Guraki barks 'Wang! wang!' and gets aggressive, too and when the other dog says like 'ok, let's stop it' then Guraki should be able to stop it but there are some dogs who can't stop and if they are gonna do knee kick because of being stepped on foot, or do middle kick, then I should say that it is too much rather than normal protection he actually bit, it was not pushing to stop it was not asking to step back if it was the attack to kill then we should say that it is dangerous I saw the cat's photo The one that operated on the stomach.
When it comes to criminals, they can just stab once and run away But if you stab him repeatedly, or if you hurt him in a row on the same spot, that's strange when you see a cat's wound i don't know how it got hurt it looked like the cat has been torn apart a lot. Did he spit the cat out of mouth in surprise when you showed up? no, he was holding it Defensive aggression usually ends when an owner shows up. or when owners touches it… but it was the time where he can't control himself. it is out of control by himself he can't do it himself Once they're biting like this, these eyes are like, "Why? Why?" something got it in his mouth.. what I really worry about is.. When he meets a preschooler in this situation..
For example..five-year-olds children scream. and they move not only legs but also arms and heads And then this dog is gonna get out reflexively. How does he react when he see a kickboard or a screaming, running kid? the action which can be seen when Gurak meets other dogs comes out like standing with 2 feets putting up his hairs let me ask you one question, female owner, can you leave this dog with your mom for 10 days? No, I can't Do you have any nephews? Yes, they are 8, 4, 3 years old.. can you leave this dog with them? No.. never.. never….. to determine how you think about Gurak, how far you are detecting danger, sometimes, we mention the people you love sorry if I make you feel uncomfortable… actually, I can make Gurak more irritating however, it won't be a good experience so, I will be a little careful for his future and if you are watching this video, don't follow me this kind of dog can overpower and win very big people.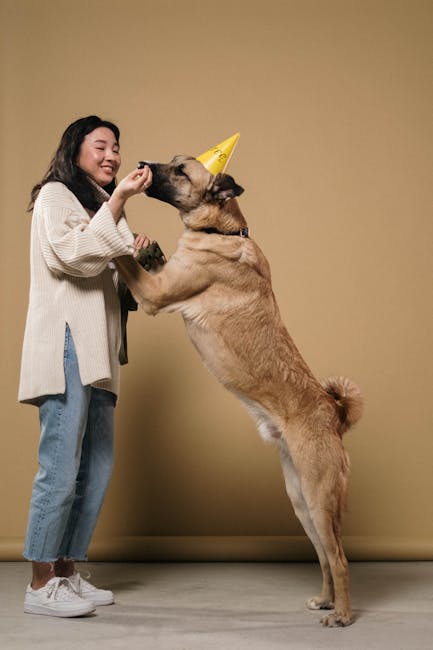 As you can see, his neck is thick if you want to control this kind of dog with trying to hang up his head? then, it gets thicker at the moment you catch it it gets thicker than space between ears and earlobe looking from the back, his head smaller than his neck but when flexing his muscles, the neck gets thicker and his neck will escape from it I don't know if professional fighters can do that saying like ''I can beat him with head lock" but if you are just regular owners, you should never do that please consult with expert does he have any experience getting close to other people? wouldn't he be close to the people he met when he was baby? he bumped into a friend when he was passing by his favorite friend when he was a baby however, Gurak didn't recognize a friend a dog? or a person? it is a person.
Ah.. the dog of guy in the video who was not tied up.. yes, the dog was playing together with him before getting aggressive Gurak who met a dog who used to be best friend again. It's easy to make them obedient But obedience has to subdue the opponent. Or it has to show them how to subdue it. 'You're going to be like this.' it's like telling them what happens next you can use scary tools to scare them But as a result, There are times when it's heading in a worse direction. that's why I am still trying to be close to him if I could be any closer These guys think this way. 'We never get along very well with you.' This kind of positivity can be dangerous. 'I love you.. all right, come here sweety' and your hands are getting closer but he is watching out now Your hand is touching somewhere.
But the worst part is that you touch the side or the lower abdomen or hip, because you are not confident in touching the face so you are trying to touch this side but he won't like this, he hate there it's a feeling like someone is doing badly harassement So the first way to get along with these friends is You don't do anything. I keep talking to you on purpose. And thankfully, I don't think you're going to feel offensive about me. it is like telling him " we are not in a bad relationship" we teach it to him first I'm going to take your dog to you. please take the lead tie up the dog lead pleaes connect the lead line to the neck line and harness. I'll give you that. in case of Gurak, he is very scary and afraid and I can't see his action trying to adapt in here Basically, it's judging by now It's very likely that those dogs are genetic.
I can see a good relationship with owner but I can't see any movement trying to rely on owners that's where he is now. and one thing very important is Even if you want to make him that way, you can't make him do that on purpose. It's highly likely that there was a mom dog or a dad dog who was a little sensitive and defensive. Who is his best friend among you guys? oh female owner? Yeah. Can you line it up? Please play a little bit with him please give him a love a little bit, that's what I wanna see is the Gurak really the dog who receives feedback from the owner? it's okay to give him love it's okay to make a sound. Guraki~~ (can't concentrate on owner) can you pass me this way? please I'll be here like this Go back and turn around and go that way. Excuse me, but the male owner will do the same. Take your dog with you and give him love and care Try to play with him female owner can sit down there Then go next to me and come back.
Give him love, please. play with him please you are going to go to my right side which is your left side and come back again it's a dog doll, not a real dog, with this dog i'll go back and forth and move around some of dogs may not be interested at all Some friends you might be interested in. Gurak starts to react to the dog doll .. You have to think your legs are stuck in the ground. he was so scared that couldn't do anything. A dog whose tail has never been raised up now, as you see, It's not actually a living dog. I was giving a little action with a fake dog in spite of all this He got upset in a sudden and out of breath. Before he saw the fake dog. After he saw the fake dog. How does he look and behave? Don't you think he want something back? it's like he wants to release everything he has been nervous about..
Right? you know like this.. 'It was really hard. Oh, really. ' It feels like that. yes yes it's all right, sweety, let's go let's go let's go.. If his mind is normal, they eventually differentiate between fake and real. Because there's no body language at all. and he has a 'nose' so he can figure out if it is a living creature or not if you look at Gurak, even though it's been a while, he is not like 'What? That's not a puppy.' but he is getting nervous enough,,,, right? male owner, can you come this way? for a long time in a history, Bull terriers were rewarded and praised for being just quickly excited dogs who can easily calm down their excitement were excluded to reproduce it's a dog who can't fight well when you pull the line, it's like this. if you pull like this, then the dog would think that he got the support there is a chance he gets you wrong fearful and timid puppies are the best target for that dog.
And he wants to get rid of them quickly. I'm worried about other dogs and cats at home. to be honest with you…