A FACILITY IN STORMVILLE NEW YORK HAS BEEN IN THE WORKS FOR FIVE YEARS AND IS COMPLETE. EMILY SMITH GOT A LOOK AT THE DAY IN THE LIFE OF AN MTA K-9 OFFICER. Reporter: IT'S CONSIDERED THE LARGEST K-9 TRAINING FACILITIES IN THE UNITED STATES, A 72-ACRE PROPERTY DESIGNED TO TURN DOGS INTO MTA K-9 OFFICERS. THIS IS SERIOUS WORK THEY ARE DOING? THIS IS VERY SERIOUS. GUY. ANY MISTAKES. Reporter: ON THE SITE, TO WE — WE CAN'T AFFORD ANY MISTAKE. ON THE SITE, NINE FORMER CITY BUSES AND OTHER REAL LIFE SCENARIOS TO PREPARE THE DOGS FOR FUTURE LAW ENFORCEMENT MISSIONS.
INSIDE THE FACILITY ONE DOG SMELLED TO DETECT EXPLOSIVES. WHAT MOTIVATES A K-9? NOT TREATS. GET PAID IN TOYS AND PRAISE THINKING THE WHOLE DAY IS A GAME. THEYTHEY LOVE TO WORK MORE THAN ANY HUMAN. Reporter: PEOPLE MAY THINK THE DOGS ARE DANGEROUS OR INTIMIDATING. THEY ARE PROFESSIONALLY TRAINED AND PEOPLE-FRIENDLY. HI, LUCKY. NICE TO MEET YOU. WHAT A GOOD DOG. THE IDEA TO BUILD A K-9 TRAINING FACILITY CAME IMMEDIATELY AFTER 9/11. OFFICIALS SAY THE THREAT TO THE MTA IS FOCUSED ON EXPLOSIVES. NOW WITH A PLACE TO TRAIN DOGS CAN EASILY BE ADDED TO THE MTA POLICE FORCE IF NEEDED AND EVEN TRAINED BEFORE THEY GO DOWN TO GRAND CENTRAL OR PENN STATION. OFFICIALS SAY IT'S BETTER FOR THE DOGS PRACTICE BEFORE HEADING TO THE REAL SITE.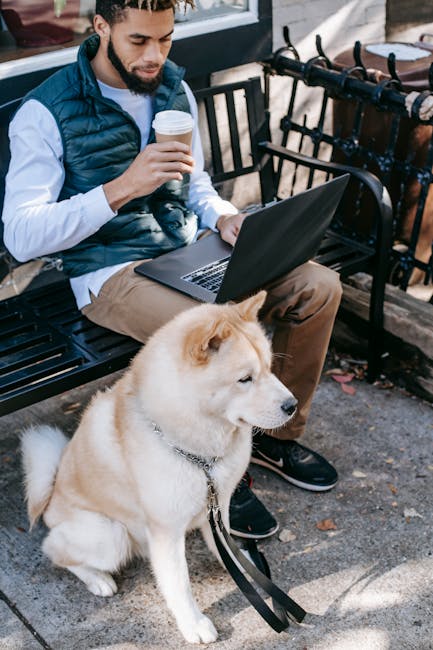 ONCE THEY'RE COMFORTABLE WITH THIS, WE'LL THEN INCREASE THE PRESSURE. Reporter: EACH DOG GOES HOME WITH A PARTNER. IF YOU THINK THEY RELAX AT HOME? MY DOG HIS NAME IS CB, HE WILL GET UP EVERY 15 MINUTES ALL NIGHT LONG AND PATROL MY HOUSE. THEN HE WILL SLEEP FOR 15 MINUTES AND GET BACK UP AND PATROL AGAIN. IT'S THEIR THE NAME. THAT'S THE KIND OF DOG — IT'S THEIR NATURE. THAT'S THE KIND OF DOG WE WANT. Reporter: K-9 OFFICERS HANDLE THOUSANDS OF CALLS A YEAR FOR UNATTENDED PACKAGES AND CAN FIND MISSING CHILDREN OR SUSPECTS. THEY ARE ACTING AS THE BARRIER BETWEEN TERRORISTS AND THE PUBLIC. EMILY SMITH, CBS 2 NEWS. THE DOGS TRAIN FOR THREE MONTHS FOR EXPLOSIVES AND FOUR MONTHS TO LEARN THE MASS TRANSIT SYSTEM. THE FACILITY COST MORE THAN $10 MILLION. A DOG COSTS UP TO $10,000. IF THE BUDGET INCREASES MORE DOGS AND OFFICERS CAN BE ADDED..