8 9 8 7 0 2 6 GO TO BUY GRANITE STONE DOT.COM THIS SEGMENT OF DELMARVA LIFE IS BROUGHT TO YOU BY DELMARVA CANINE IN PITTSFIELD I MEAN LIKE TO INTRODUCE YOU TO GARNER GARNER AS A 2 YEAR OLD YELLOW LAB YOU CAN PROBABLY SEE IT IN ITS FACE HE'S ORDERING IT FELL OUT GUTTERS HUMANS SAY WHEN THEY FIRST GOT HIM WELL HE WAS A LITTLE WILD GUNNAR WOULD EAT ANYTHING AND EVERYTHING PAPER TOWELS GLASSES YOU NAME IT YOU COULDN'T DOORS OPEN BECAUSE THAT'S A BUFFET RIGHT THERE YOU COULDN'T WALK THROUGH THE DOOR WITHOUT GUNNER PLOWING YOU DOWN YOU COULDN'T PUT GUNNER ON A LEASH CAUSE HE WOULD WALK YOU WELL TODAY GUNNER IS A COMPLETELY DIFFERENT DOG GUNNER IS CALM HE ONLY EATS HIS DOG FOOD HE ALLOWS HIS HUMANS TO WALK AND GOT HIS HUMANS CREDIT A GUY NAMED J.C.
RICHARDSON WE'RE HAPPY TO HAVE J.C. WITH TODAY HE'S THE OWNER OF DELMARVA CANINE DOG HANDLER CHRIS STAPLES PIT BULL ALSO JOINS ALONG WITH CHAOS THANKS FOR BEING HERE THIS AFTERNOON NOW GUNNER IT SOUNDS LIKE A CHALLENGE BUT WITH TEAM CHAOS I DON'T KNOW GUNNER WAS DEFINITELY CHALLENGING REALLY NICE TO ALL BUT HE WAS WILD WILD WINNING JUST ABOUT ANYTHING YOU PUT IN FRONT OF SOCKS THE GLASSES OH MY GOD MY GOODNESS SO WE PUT THE REALLY NICE OBEDIENCE AND HE SEEMS TO HAVE REALLY TAKEN TO A REAL NICE AND NOW IT'S ALL SMOOTH AND HOUSEHOLD HOLY DOG DOG TELL US ABOUT DEMAR OKAY. WHO ARE YOU. WHAT DO YOU DO. WELL WE'RE KIND OF A UNIQUE UNIQUE BUSINESS TRAVELER. WE DO ANYTHING FROM PET OBEDIENCE WHICH IS OBEDIENCE FOR THE HOME ANIMALS WE ALSO DO POLICE DOG SALES RIGHT JUST LIKE CHAOS HERE. HE'S GOING TO PENNSYLVANIA WE ALSO DO PET BOARDING. SO IF YOU WANT TO GO ON VACATION WE ALSO DO THAT AS WELL.
AND THEN OUR THIRD AND FINAL OR FOURTH SPOT IS BEDBUGS WE HAVE TWO DOGS THAT ARE CERTIFIED TO FIND BEDBUGS. REALLY YES SIR. NOW CAN YOU CAN YOU TALK ABOUT THE DIFFERENCE A WELL-BEHAVED DOG CAN MAKE IN OUR LIVES. IT CAN MAKE ALL THE DIFFERENCE. YOU KNOW IT GETS RID OF ALL THE TENSION THE STRESS IN THE HOUSE. YOU KNOW A DOG THAT'S REALLY WILD UNRULY CAN CREATE A WHOLE LOT OF CHAOS IN THE HOUSE. YEAH YOU KNOW IF YOU GET A DOG TRAINED AND TRAINED REALLY NICELY AND TRAINED PROPERLY THE CHAOS IS GONE. IT'S A SMOOTH HOUSEHOLD HAVING RUN SMOOTHLY. WELL OILED MACHINE WELL OILED MACHINE CHRIS CAN YOU SHOW US SOME OF THE COMMANDS THAT YOU CAN CERTAINLY ANSWER NOW. HE'LL WORK FOR A BALL SOME OF THE PETS DOGS THEY'LL WORK FOR TREATS STUFF LIKE THAT WE'RE BRINGING HIM UP. SO ALL OF HIS REWARDS GONNA BE ON THE BALL. SEE OFF OFF OFF I'LL EXPLAIN. SO OFF WE USE A DIFFERENT COMMAND FOR THE DOGS.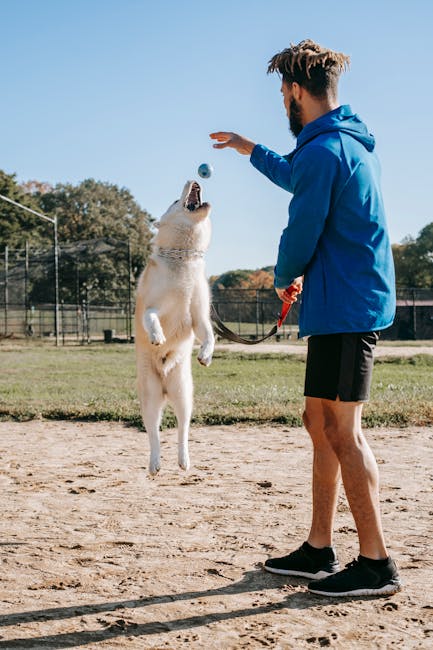 NOW HE'S ONLY WE CAN HALF INTO HIS TRAINING SO HE'S STILL NOT FULLY POLISHED YET. RIGHT. HE'S AN IMPORT FROM HOLLAND. AND WHEN WE BRING DOGS FROM OVERSEAS WHATEVER COUNTRY THEY COME FROM IS A LANGUAGE THAT WE USE FOR THE DOGS. SO HIS IS DUTCH. OK. THAT'S REMARKABLE AND THAT MAKES SENSE BECAUSE NO ONE ELSE IS GONNA BE ABLE TO GIVE HIM. ABSOLUTELY ALMOST NOBODY ELSE. ALL RIGHT. AND WE DON'T WANT YOU AS A POLICE DOG. WE DON'T WANT A MULLIGAN. THE BAD GUYS TO BE ABLE TO TELL THE DOGS WHAT TO DO. WE WANT ONLY LISTEN TO THE HANDLERS. YEAH AND WE DO SO MUCH TRAINING WITH THEM YOU KNOW AND IT BECOMES MUSCLE MEMORY. WE DON'T WANT THE DOGS TO BE ABLE TO HEAR A BAD GUY SAY OFTEN RIGHT. IT ALL COMES TO HIM RIGHT. WELL HE IS ALL ABOUT SURVIVAL. HE IS THAT OH MY GOODNESS. YOU START THAT REALLY EARLY ON. AND THEY DO ALMOST FROM BIRTH AS SOON AS THEY GET WALLOPED THEY START WITH THE POLICE DOGS OR OVERSEAS THEY START WITH AT BIRTH START AT WELDING PROCESS THINGS THAT'S DONE THEY START TRAINING.
SO IT'S JUST INTRINSIC YES. YEAH. AND YOU AND YOU ENCOURAGE IT AND GO ON WITH IT. YOU REALLY LOVE WHAT YOU DO DON'T YOU? I DO? I DO I'VE BEEN IN IT FOR 20 YEARS. I'VE TRAINED POLICE DOGS ALL THE COUNTRY. I CURRENTLY TRAIN MOSTLY POLICE DOGS HERE ON THE SHORE FOR SOME SMALL DEPARTMENTS THAT I DON'T DO SOME LARGER PROBLEMS I DON'T DO BUT FOR THE MOST PART THEY'RE PRETTY FAST NATURAL AND YOU'RE ALSO STILL A POLICE OFFICER AS WELL. I AM SIR STILL FOR THE SHERIFF'S OFFICER WALK HOME BECAUSE STILL A DOG HANDLER FOR HIM. I'M BANGED UP WITH AN INJURY RIGHT NOW SO AS SOON AS I GET SQUARED AWAY FROM THAT I'LL BE BACK HOPEFULLY. WELL THANKS FOR WATCHING. THANK YOU. I'M GONNA GRAB MY THREE THANK YOU CHRIS. THANK YOU CHAOS ALL .